General resources
Accent recordings from the 1950s to the present
Great British Mag is an online magazine for students in or coming to the UK. There are great articles on UK culture and UK student terminology
Articles
Here are all the articles about English English, a.k.a. British English (except if I were ever to find articles about Scottish English or Welsh English, they'd get a separate category).that have appeared in my newsletter English in Progress about world Englishes and English language change
March 2023
Essex is an English county that borders on London on the north-east. In the UK, it is "simultaneously embraced as home to the real, authentic England and scorned as the crudest, stupidest symbol of Englishness". Linguistics lecturer Amanda Cole grew up there, and through the story of her research, and her parents and grandparents, makes the point that the Essex accent is related to the famous London cockney accent.
Reading time: 5 minutes / The Conversation (Europe)
February 2023
Academic with Essex accent speaks out on accentism in the UK
Dr Richard A Courtney describes his experiences in academia as someone with an accent connected to negative bias. For non-UK readers, a video of how he speaks can be found here.
January 2023
Linguist Tony Thorne has been keeping an eye on the abbreviation trend going on in the UK, with the Queens's platinum jubilee being referred to as Platty Joobs, the cost of living crisis being shortened to the cozzy liv, and mental breakdown to a menty b.
November 2022
Author and pronunciation coach Geoff Lindsey compares the English spoken by King Charles III to that of his sons William and Harry in this YouTube video. Why has the royal family's accent changed so much, now, when Charles' accent is so similar to his late mother's?
Paper language magazine Babel shared a free link to an article in their November issue by British linguist Jane Setter about H-dropping (e.g. saying "'er" instead of "her"). It's one of those paper-magazine-online links, probably most comfortable to read on a big screen. (They also have a taster magazine that is free to read online: Best of Babel.)
When Americans copy British English, one of the things they do is say "thank you veddy much". This is, however, not how British people pronounce the word "very".
Research report "Speaking Up" by UK social mobility foundation The Sutton Trust has made waves in the UK due to some of its findings. The BBC has chosen One in four have accents mocked at work as its headline, and The Guardian captioned its piece as Bias against working-class and regional accents has not gone away.
In an unrelated article, Alexander Baratta wrote a piece for The Conversation on why James Bond will probably always have an RP accent.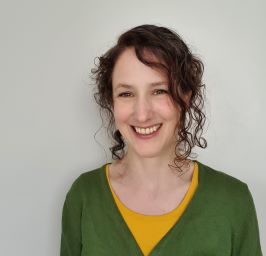 Heddwen Newton is an English teacher and translator. She is fascinated by contemporary English and the way English changes. Her newsletter is English in Progress on Substack.