The sentence in the picture was created with the help of r/miami on Reddit, but I did not get a lot of response, so corrections are appreciated.
"Ey, paquetero. The seatbelt isn't choking you. Get down from the car." Translation into my own English English: "Hey, drama queen. The seat belt isn't choking you. Get out of the car." "Paquetero" is not a regular Spanish word, but a local "invention". "Get down from the car" is a literal translation from Spanish.
Bird: the Muscovy duck is (apparently) a very common sight in Miami
Resources for Miami English
Though Miami English is currently the focus of quite a lot of research and attention (for a world English variant, anyway), there is not yet a Wikipedia page or Oxford English Dictionary page that summarises the knowledge.
Media resources on Miami English
I received the following links from professor Philip M. Carter, lead researcher on most things Miami English
https://www.npr.org/2023/06/18/1182941050/in-south-florida-a-new-dialect-is-forming-in-real-time

https://www.wlrn.org/podcast/sundial/2023-06-22/miami-dialect-phillip-carter-fiu

https://www.insidehighered.com/news/tech-innovation/artificial-intelligence/2023/07/10/ai-has-language-diversity-problem

https://www.nbcmiami.com/news/local/miami-english-unique-only-in-dade-dialect-emerging-in-south-florida-fiu-study-finds/3061572/
Example
I could not find an example of naturally spoken Miami English, but comedian Jenny Lorenzo often uses her family's Miami (exaggerated) dialect in her videos.
Articles from my newsletter
Here are all the articles about Miami English that have appeared in my newsletter English in Progress about world Englishes and English language change up to now.
July 2023
In Miami, more than 60 years of steady immigration from Spanish-speaking countries have heavily influenced the local English's vowel system, grammatical structure and lexicon. The result is a version of English that is just as worthy of recognition as other widely accepted dialects.
Reading time: 5 minutes/ New York Times (USA, archived)
June 2023
Linguistics professor Philip M. Carter describes the linguistic history of Miami, features of Miami English (such as such as "get down from the car" instead of "get out of the car.") and his own research into the subject.
Reading time: 6 minutes / The Conversation (USA)
May 2023
to get down from the car – Miami English for to get out of the car (from Spanish "bajar del carro") (click on underlined for article)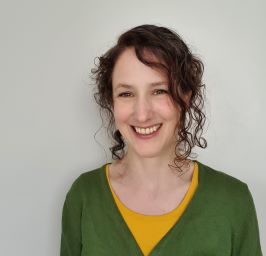 Heddwen Newton is an English teacher and translator. She is fascinated by contemporary English and the way English changes. Her newsletter is English in Progress on Substack.